Bomb Squad Arrives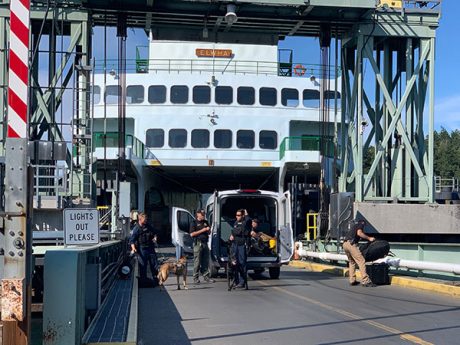 By now you probably know there was a bomb threat this afternoon aboard the Elwha. All ferry service to and from Friday Harbor has been suspended until the ferry can be cleared.
The bomb squad (including two dogs) arrived and has just boarded the vessel at approximately 5:10 pm.
Updates will be posted as more information becomes available.