Fair Entertainment Line Up Announced
This year at the Fair, August 14-17, 2019 at the San Juan Country Fairgrounds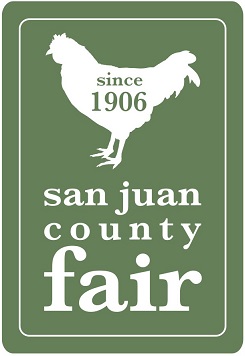 Headline Entertainment:
The SJ County Fair is excited to announce the entertainment for 2019. This year includes rock classics at their best with Spike and The Impalers, a return performance by the winner of MoPop/KEXP Sound Off Competition, Micaiah Sawyer performing with Robin Alice- featuring Kelley Jackle from the "Pitch Perfect" movie series and Jeff Hortilosa of Whiskey Shivers. Friday night main stage offers an evening of the best local bands- Duke and Mojo Nation, The Chameleons, Desolation Sound and The Tide Rippers. Trashion Fashion returns on Saturday and then dance the night away to the best Big Band in the region- The Pony Boy All Stars- Featuring Vocalist- Bernie Jacobs.
Family and Variety:
There will be an ongoing variety of family friendly entertainment all week with Wren and Della, Steve Hamilton's Magic and Mayhem, Buckets the drummer and off course "Elvis"= SJ Island Style.
Also returning fair favorites, Trashion Fashion, Fair Feud, regional entertainment including Brograss with special guests from Crow Valley and more.
Workshops/Clinics
The performers will also be providing a Circus Camp, workshops for kids in performance, songwriting and musicianship.
There is something for everyone, all ages and all genres.
For More Information contact info@sjcfair.org