America's Boating Course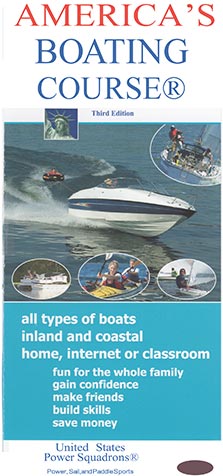 The Fall edition of America's Boating Course will be starting September 11th and running for four Wednesday evenings at Skagit Valley College from 6:30-9:30 pm.
This is a good way to get the Washington State Boaters Education Card and we include On-the-Water-Training as part of the course.
A comprehensive boating information manual is also included that couples can share. Cost for materials is $45.00. Instruction is free by America's Boating Club of the San Juan Islands.
Learn about boat handling, navigation aids, anchoring, emergencies, required equipment, how to read a chart, and much more.
Also, be eligible for marine insurance discounts.
To register, call 378-3288 or email ein@rockisland.com
More information at www.fridayharborpowersquadron.com and www.nwboatertraining.com