Summer Film Series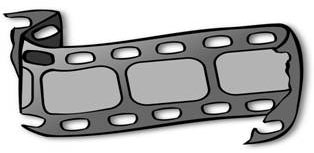 Fellow Film Buffs,
Well this year's film series is wrapping up with our screening of "Gloria Bell" on Tuesday. I want to thank all of you for meeting us at the movies and supporting your local theatre. As you know, for the past two years, we have not charged for admission, preferring a "pay what you can" model that encourages more of our island community to attend. If you have been meaning to contribute but haven't gotten around to it, now is your chance! You can either deposit your cash or checks at the theatre before the movies or mail a check to:
San Juan Community Theatre
P.O. Box 1063
Friday Harbor WA 98250
Please indicate that your donations are in appreciation of the Summer Film Series.
Here is a brief summary of our final movie: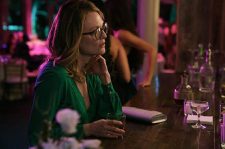 Gloria Bell
Tuesday August 27th 7:30
Drama, Comedy
Rated R (for sexuality and nudity) 122 minutes
Three years ago, we showed "Marguerite" a film about a wealthy, aspiring, but completely untalented Opera singer. Another film "Florence Foster Jenkins" (starring Meryl Streep), was made at the same time based on the same story. This provided the rare chance to compare two treatments of the same material.
Now Chilean Oscar winning filmmaker Sebastian Lelio has remade his own film! The original "Gloria" was in Spanish and featured Pauline Garcia. "Gloria Bell", this year's remake stars Julianne Moore and is in English. In both, not much happens— a middle-age divorcée quietly lives her life, making a few bad decisions along the way and always finding time for dancing. She works for an insurance company; lives in an apartment that's neither lavish nor meager; and juggles her relationships with her grown children (Michael Cera, Caren Pistorius), her mother (Holland Taylor) and the sometimes-sweet, sometimes-borderline-creepy man (John Turturro,) she meets while out dancing. It is Moore's amazing performance that makes this film an undiscovered gem. An Oscar nomination is certainly deserved.
Recommended for anyone who has found themselves a little bit lost at one of life's crossroads. Also those who appreciate a damn good performance by a very talented actress. Definitely not for minors as it deserves its R rating.