Sway Wild (Featuring Dave McGraw & Mandy Fer)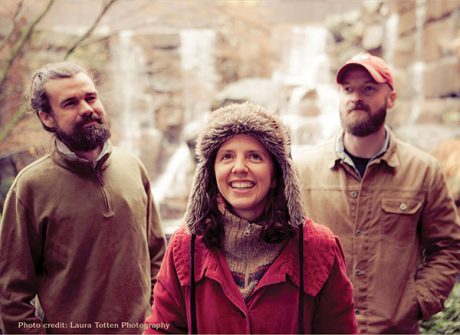 Mandy Fer & Dave McGraw are back at it with new perspective, a new name, and a new sound. Sway Wild is their own unique blend of indie-rock, folk, funk and pop, influenced heavily by all the wild things around and within them.
Known as a standout electric guitarist and multi-instrumentalist, Mandy Fer fills the stage with her strong yet poised guitar solos, defying long-held gender barriers for female guitarists. Dave McGraw's emotional songwriting riffs on natural elements of the world around him.
The duo's 2014 release Maritime charted at #1 on the EuroAmericana Chart for two consecutive months and was praised by The Telegraph for "…soulful songs, intuitive musicianship, and fine singing." Together, their exceptional vocal harmonies coupled with Fer's pioneering electric guitar work have become a vehicle to carry them around the world.
The pair has honed their skills touring extensively throughout the US and Europe. Winning over audiences anywhere from Alaska to Amsterdam, Sway Wild performs a heartfelt and dynamic blend of innovative folk, rock, pop and funk.
See them at San Juan Community Theatre on Friday, August 23 at 7:30 pm
Tickets:
$23 Adults
$13 Students
$5 Student RUSH (at door only)