Cloud Oakes at Waterworks Gallery September 1 – 28
As is the gallery's tradition of reinvention, for the 2019 show season we introduce the concept of the ART AiSLE.
The gallery dedicates a specific area on a monthly basis to host a new body of work that highlights female artists from the Pacific Northwest. Our featured artist for September is Cloud Oakes. Cloud emotes resonance in layers of human habit with encaustic and oil on birch wood panels.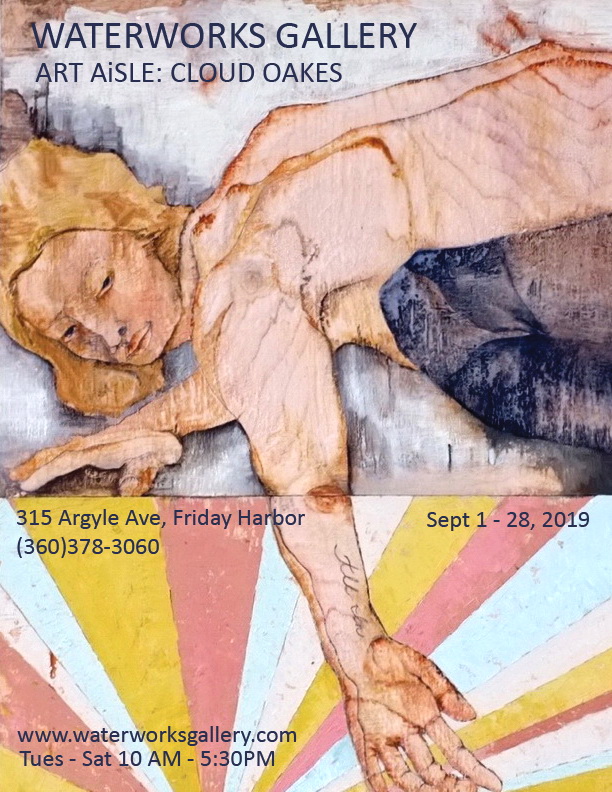 Posted on September 7, 2019 at 5:40 am by Peggy Sue McRae
Categories: Arts


Comments are closed.