Kids Coding Classes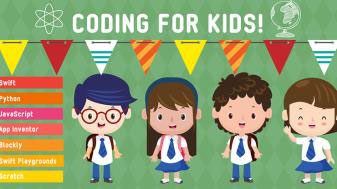 Now Registering for Kids Coding Classes at San Juan Island Library
The San Juan Island Library and San Juan Island 4-H are offering computer coding classes for kids in grades 4th and 5th.
Classes are free and are held the following days from 3:00 – 4:30 PM in the Library Meeting Room:
Thursday, Oct. 3
Thursday, Oct. 10
Thursday, Oct. 17
Thursday, Oct. 24
All materials are provided, including workbooks and logins for using the coding program, Scratch. The class meeting time also will include a light snack.

The Kids Coding classes follow a STEM-based computer programming curriculum developed by National 4-H and the University of Illinois Office of Mathematics, Science, and Technology.
The local 4-H chapter and the San Juan Island Library are bringing this opportunity to the community in celebration of National Youth Science Day, held annually in the month of October.
To register or for more information, please call the Library at 360-378-2798 or email, Melina Lagios at mlagios@sjlib.org.