Astronauts To Speak At Friday Harbor Film Festival
Dateline: Friday Harbor, WA – Have you ever dreamed of meeting and talking with actual astronauts? Now is your opportunity to interact with them during the Friday Harbor Film Festival! To enhance two exciting films about the space program, Pete Freeland, John Creighton, and Dr. Terry Stanford will participate in the Festival and speak after the film screenings.
Apollo 11 and Mission Control: The Unsung Heroes of Apollo highlight the work of astronauts and all the behind-the-scenes workers that make the space program possible. Pete Freeland will speak Friday after the 10:15 am screening of Apollo 11 and after the 4 pm screening of Mission Control. John Creighton and Dr. Terry Sandford will speak after the screening of Apollo 11 on Sunday at 4:15 pm. All three guests will speak following the screening of Mission Control on Saturday at 7:15 pm.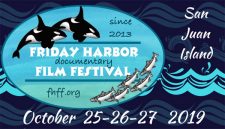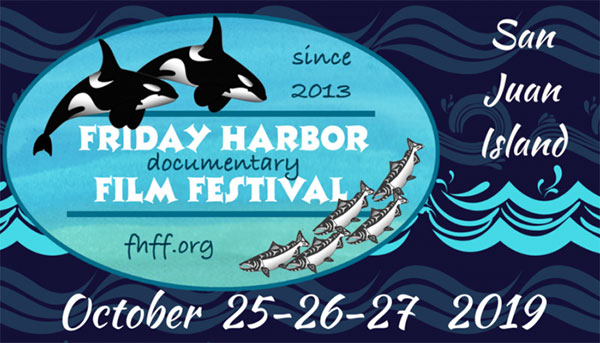 Pete Freeland was an aerospace engineer for the Space Shuttle Program. Beginning in 2007 he worked with high school STEM programs, developing an Introduction to an Aerospace Engineering course, training teachers, and teaching students. Later he was an adjunct faculty member at San Diego State University. He is currently the director of the PoSSUM Mission Readiness Program, leading logistical and spaceport operational planning. Pete is a former U.S. Air Force high-altitude pilot and also has a successful career as an actor.
John Creighton (Captain, USN, Ret.) worked as a NASA astronaut in the Space Shuttle Program, flying several missions and logging over 403 hours in space between 1979 and his retirement in 1992. He participated in all the key decisions following the Challenger disaster, helping to shape the plan for resuming safe manned space flight.
Dr. Terry Sandford, wife of John Creighton, worked in the Space Shuttle Program. She met John when she was his instructor in a space shuttle simulator in 1978. She left NASA in the early 1980s to attend medical school and pursue her career as a physician.
The 2019 Friday Harbor Film Festival program is available at the FHFF office (10 First St., Friday Harbor) and on the Washington State ferries. Full information about the Festival can also be found at FHFF.org.
Come be a part of this extraordinary Festival! Whether you live in the islands or far away, plan to attend this special event on scenic San Juan Island this month.