Letters
Here's what's in the San Juan Update mailbag this morning…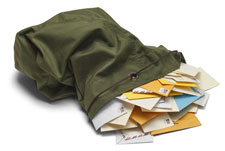 To the Editor:
We usually fill out our ballots as soon as they arrive in the mail. However, we need more information before we can vote on Proposition 2. We completely support the programs funded by Proposition 2's levy lid lift.
In 2009, during the great recession, the County Council had to cut $1 million to balance the county budget. The County Council then asked voters to approve a levy lid lift to generate approximately $960,000 to pay for highly valued community programs and services that are not mandated by state or federal laws (see Resolution 28-2009). The levy lid lift was the only way for these programs to be maintained at that time.
In 2009, the voters approved the proposition for the six-year levy lid lift and renewed it for another six years in 2014. The County Council is now asking voters for an increased levy lid lift that would generate $1.7 million, and to approve this levy lid lift without an end date.
We have recovered from the great recession. Can the county's general fund pay for some or all of these programs once again (as was done until 2010)? What amount of property taxes have been collected from new construction each year since 2010 (property taxes can be increased by 1% per year plus new construction, without voter approval)? What amount of sales taxes has the county collected each year since 2010, above the amount collected in 2009? Can the increase in tax collections cover the costs of some or all the programs included in the levy lid lift?
The levy lid lift was initiated in response to an economic crisis. Is it necessary in the current economy?
Lovel and Boyd Pratt