Location Identified for New Library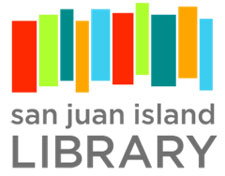 Story by Louise Dustrude…
A truly central location has been identified for further exploration for the new library: the former Life Care Center on upper Spring Street, close to the Mullis Senior Center, the Village at the Harbour, and an easy walk from the elementary, middle and high schools, and much more.
Of the three locations that were closely studied this one seemed to be the most expensive until due consideration was given to savings from the existing utilities and street improvements and other factors – and then it was determined to offer the most benefits for the lowest costs, according to Leslie Baker, the library's Assistant Director and Adult Services Manager.
The choice was unanimous among the library's board of trustees, and it seems to be pretty unanimously supported by the staff and those members of the public who have heard about it.
Surveys of library patrons in 2018 showed 74.4% favored a new library on a new site.
"The community likes the idea of repurposing that land, and building something new like the Library for the whole community in this location," Baker said.
"What the community has asked for is more space for collections, improved parking, more public computer space, more community meeting spaces, and outdoor space for children's programs and indoor space for adult programs," she said.
The asking price for the property is currently $2.665 million.
The building might have to be razed, or perhaps part of it could be saved and repurposed. It sits on 2.52 acres, and the Library would expect to make a smaller footprint than the present building, so there would be ample land for parking, and other purposes.
The public has been invited to be involved in this project from the beginning, and will continue to be part of the decision-making. A full report on the reasoning behind the decision is available on the website www.sjlib.org and in hard copy at the library.
Voters will be asked to approve a tax bond to help pay for the building – probably in November of 2020. Other potential sources of funds are government grants for libraries and private fundraising.