Construction Work Means Temporary Trail Closure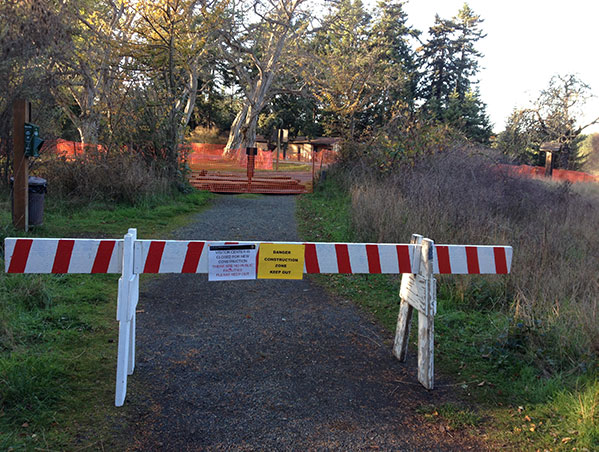 By Louise Dustrude –
Construction of the new American Camp Visitor Center is under way and it is expected to continue through August 2020. In addition to the new building there will be improvements to the parking area, a new access road from farther east along Cattle Point Road, and some ADA pathways in the area.
This construction work will require the temporary closure of a segment of the Friday Harbor to American Camp Trail south of Cattle Point Road as it goes through the park.
There are other ways to access trails within the park, such as from Redoubt Road, and there are plans to improve the parking near the Redoubt.