Cynthia's Bistro Afterglow Evenings to Feature Local Musicians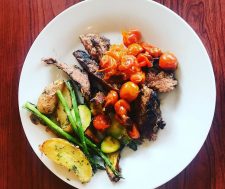 Cynthia's Bistro, now open for dinner, invites you to their brand new Afterglow Evenings. Enjoy dinner while listening to live music preformed by local musicians on Friday and Saturday nights from 4:00 to 7:00 pm.
Order a great meal, nicely priced wine or beer and enjoy your neighbors in a cozy setting. Music starts around 5:00 –
Join us this coming weekend for the following music…
November 22 – Blake Budwill – Acoustic guitar to please all.
November 23 – Rob Simpson – A flash from the past – Rob has put together an entertaining show based on familiar covers and some originals.
Please call to make a reservation 360-298-8130. Located at 65 Nichols Street, Friday Harbor.