Friends of the San Juan Island Library To Host Holiday Sale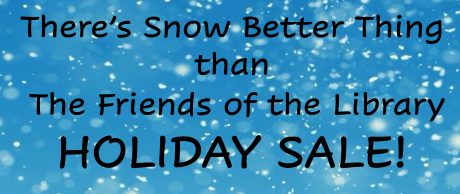 It's that time of the year! The Friends of the San Juan Island Library will be having their annual Holiday Sale at the library on Dec. 7 from 10-4 p.m.
This year we have a variety of selections of holiday gifts and decorations. Along with our big offering of books, there will be fresh picked swags, puzzles, ornaments, fresh baked goods and island gnomes.
In addition there will also be our special silent auction baskets in a variety of themes and sizes.
Please stop by and help the Friends by supporting the library and all the programs and opportunities available.
This is also the time to renew your Friends 2020 membership. All memberships received by December 7 will be available for the $100 gift certificate drawing. Membership forms are available at the Treasure Cove in the library entrance.