Letters
In the San Juan Update mailbag this evening there's this letter from Jon Howe…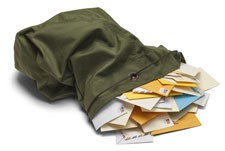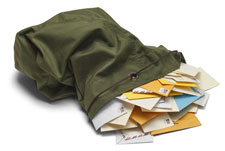 Can we agree on anything? – Take Two
Are these times that we live in really so divisive? But, by definition, doesn't the "we/they ethic" provoke divisiveness? What would the antidote be? The "golden rule?" "Do unto others as you would have them do unto you."
We versus they. Private versus public. Liberals versus conservatives… rich versus poor… Romans versus Goths…etc. Amaro versus Land Bank. Can we not do better than this?
For the past two years, I have enjoyed the Land Bank's Mount Grant trails two to three times a week. And I appreciate the easement whereby I access the Mount Grant property. Thank you Amaros!
I have not witnessed any of the damages, waste, disturbances that the Amaros have listed in these pages. Nor have I found what they've written here anything other than adversarial. My experience on the Mt. Grant trails has been the opposite of the Amaro's alarm. The Land Bank employees, often present and building trails, demonstrate pride, care and kindness (not negligence) for this public trust.
Of course there will be occasional problems. Nine times out of ten, any dog I see is on-leash. Can we agree that we are not perfect? And instead of blaming each other, what about giving each other credit? Does having public, preserved, pristine lands enhance the value of living here? And the value of neighboring property?
It is a shame when neighbors don't get along with each other. Are their differences made worse or better by taking those differences to court? Can we do better by being generous instead of adversarial, fearful and litigious?
Hopefully,
Jon Howe