Letters
Here's a letter from Liza Michaelson…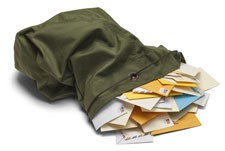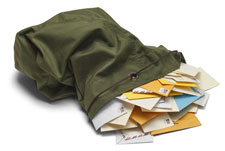 I love living here in San Juan County. Every day, even after 37 years,
I feel like I've won the lottery in life. We get to live in a sweet community, surrounded by glorious beauty. It's almost a storybook reality.
One thing I appreciate the most is all the land protected by private funds from the San Juan Preservation Trust, and public funds provided by the San Juan County Land Bank. These two well run organizations often work together to purchase larger pieces of property; like Turtleback Mountain on Orcas; and Zylstra Lake and Mt. Grant on San Juan Island.
I feel especially blessed to have Mt. Grant and its miles of walking trails very close to my house. I go there many times each week to walk a loop and enjoy the forest and the great views. I rarely see people, and I have never seen any litter. There is a nice map at the gate, and attractive Land Bank signage on the trails. I smile at the top when I pause to read the hundreds of names of people who contributed to the effort. I smile again at the new "Watch for Newts" sign on the road. I smile right now as I gaze over at Mt. Grant from my desk, knowing it will always be a place I can take refuge.
I imagine if I were to buy property sharing a boundary with public land there would be issues to consider, but then I would have considered these possibilities before making the purchase, including all the positives.
And let's look at the positives: How wonderful to be able to access the preserve from your own parcel. And how amazing to know that the entire ridge beside you would remain in its natural state for posterity; no houses to look at by day, or lights interrupting the dark at night, ever.
Thank you San Juan County Land Bank and San Juan Preservation Trust!
Our standard of living as well as our property values are enhanced for generations to come by your efforts.
Liza Michaelson
Cady Mt.
San Juan Island