San Juan Island Library Board Of Trustees Seeks Candidates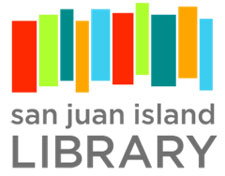 The Board of Trustees is seeking candidates to fill a vacancy on the five-member library board. The non-paid term of office is from January 1, 2020 to December 31, 2024, and the trustee is eligible for reappointment to another full five-year term. Recommendation will be submitted by the current Board of Trustees, and the appointment made by the San Juan County Council.
To see a full job description, go to http://www.sjlib.org/employment/ or contact Laurie Orton, Library Director, at 360-378-2798.
Official letters of interest and qualifications should be sent to the Board of Trustees, San Juan Island Library, 1010 Guard St., Friday Harbor, WA 98250. All letters must be received by Monday, December 2, 2019 in order to be considered for the position.