Be a Census Taker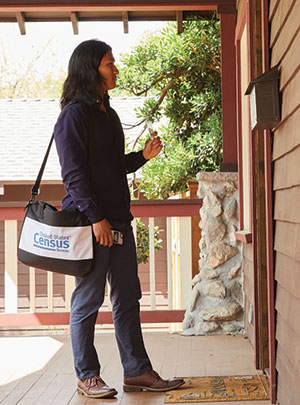 In the SJ Update mailbag today we find this letter from Louise Dustrude…
I worked on the 2010 U.S. Census, as did more than half a dozen other island residents, and I found it interesting and rewarding. I'm retired, and the paycheck was welcome. Some of my colleagues were unemployed or just "between jobs," and I know it was helpful to them as well.
This year for the first time people can respond on-line to census questions, and so perhaps that means there will be fewer necessary follow-up visits.
It is important for many to know that there is no question about citizenship on the census (after a long controversy about whether that was an appropriate question).
The goal is to account for every single person living in the country, and the results help determine our fair representation in Congress as well as fair apportionment in many other government programs, including the Electoral College.
The census numbers also guide how an estimated $880 billion a year in federal funding is distributed for schools, roads, and other public services.
It is in the interest of all of us that no one be left out.
Census jobs pay $20-25 an hour, including paid training, plus mileage reimbursement. They offer part-time, flex-time, and full-time hours. They have a great resume-building potential.
To find out about opportunities, go to 2020census.gov.