Fish for Teeth Says "Thank You!"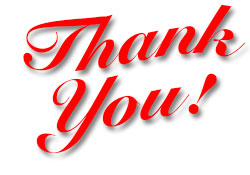 Submitted by Fish for Teeth board, Matt Marinkovich, Maureen Marinkovich, Dr. Michael Horn, Tami Doenges and David Jennings.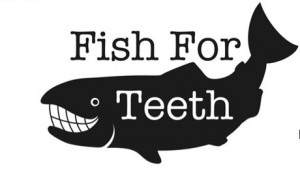 Fish for Teeth has been helping fill the dental needs of San Juan and Lopez islands since 2012 by sponsoring the Medical Teams International Mobile Dental Van. The van comes to San Juan for two-day visits, four times a year. Clinics on Lopez are also coordinated through Fish for Teeth. In 2019, more than 120 islanders received the dental care that they otherwise may have not been able to afford.
Fish for Teeth receives no government or institutional funding, just direct donations. Fish for Teeth also uses donations received from the fish taco fundraisers to host the clinics.
Without volunteers, Fish for Teeth wouldn't exist. Our whole community contributes to running this organization, and we value and honor every individual and business that contributes.
The Fish for Teeth Board extends our thanks to all of the following volunteers and supporters:
Fish for Teeth's core volunteer supporters: Sandy Rabinowitz, Kristen Rezabek, Sarah Younglove, Hayley Day and Aimee Urata.
Kiwanis Club of Friday Harbor members for their skill and dependability in making our fundraisers happen. Special thanks to Stephanie O'Day for organizing volunteers, including Ron Heeren, Jerry Ball, Dick Goff, Gerry Lesmez, Dave Eden, Lisa Guard, Doug Popham, Cari Scheef, Terri Bulloch, Lisa Anderson, Beth Eden, Nancy Fusare, Vicki Thalacker and Lex (Russel) Fredy.
To "Team Taco" volunteers: Bruce Robinson, Jean Griffin, Pauline and George Mulligan, Sharon Lannan, Tori Zehner, Steve Porten, "Mac" McGee, Larry Wight and Denise Steinbrook.
To the volunteer dental professionals: Dr. Michael Horn, Dr. Bo Turnage, Dr. David Tegrotenhuis, Dr. Michelle Reynolds, Dr. Luke Daining, Gina Daining, Aubry Golden, Nasaria Lopez, Kathie Raivo, Jennifer Netherton, Erin Quinn, Barbara Foster, Lori Miller and Tami Doenges.
To those who check in patients: Barbara Fagan, Elaine Pretz, Hella Cascorbi, Nancy DeVaux, Lori Stokes and Phyliss Morrison.
To Charlene Rhodes who lines up all the appointments.
To the Mullis Senior Center for sharing its parking lot for the van and library for check-in.
To San Juan Community Theater, Ace Hardware and San Juan County for use of their properties for our fundraisers.
To Friday Harbor Suites for discounted accommodations.
To Earthbox Inn and Spa for complimentary accommodations.
To Cynthia Burke of Cynthia's Bistro, for assistance in food logistics and providing lunch for volunteers.
To Cask and Schooner for donating lunches to the volunteers.
To Legion Post 163 for use of its kitchen to prep the fish for the fundraisers.
To countless islanders who bought tacos or made contributions.
To the Port of Friday Harbor for use of facilities.
To Mullis Street Storage for donating a locker to keep our fish taco equipment.
APOLOGIES to anyone who was overlooked. There are so many people who contribute to make our program a success, it is difficult to keep track of everyone.
Fish for Teeth is a 501-c-3 nonprofit; any donations are fully tax-deductible. For more information, visit fishforteeth.com or email fishforteeth@rockisland.com.