Letters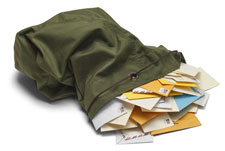 The Cattle Point Estates Owners Association opposes BLM's proposed changes to the San Juan Islands Monument. See their letter to the BLM below…
To: Bureau of Land Management Director
Re: San Juan Island National Monument RMP for Cattle Point , San Juan Island, WA
From: Cattle Point Estates Owners Association
PO Box 644
San Juan Island, WA 98250
Standing: Grace Lembo, president, attended the RMP/EIS for the San Juan Islands National Monument public meeting at Friday Harbor (Grange), on November 6, 2018. The area of Cattle Point in the SJI National Monument is approximately 27 acres in the middle of a busy residential and visitor area. Put into perspective, this is roughly ¼ the size of the Washington Monument area in Washington DC (106 acres). We trust that camping and/or hunting is not allowed in the Washington Monument Park. Why allow camping and hunting in the much smaller Cattle Point National Monument situated within residential properties?
Dispersed camping at Cattle Point (chap. 3, pp. 166–167): Last winter's Draft RMP did not analyze dispersed camping at Cattle Point in any alternative and comments on dispersed camping weren't invited on those comment forms. The public has had no opportunity to comment on dispersed camping at Cattle Point. Yet dispersed camping is proposed for Cattle Point.
We homeowners (over 40 homes) at Cattle Point, San Juan Island, will be adversely affected by the threat of wildfire due to camp stoves and similar items, if the proposed dispersed camping at Cattle Point is approved. The danger of igniting the prairie grasses and nearby brush at Cattle Point by propane stoves and similar items is enormous.
Because BLM has no fire organization present on the San Juan Islands, Washington State Department of Natural Resources has provided fire protection within Monument boundaries, as WDNR has no fire units in the San Juans. WDNR response would be from the mainland, an hour away. Local fire departments have limited staff, equipment, and training to fight grass and brush/tree fires – especially crown fires. Our local fire department and rescue are twenty minutes away.
In addition to the public safety and protection of property, wildfires (chap. 3, pp.245– 246) can destroy the cultural, historic, and ecological objects and values the monument seeks to preserve.
The fragile coastal prairie and bluffs of Cattle Point would also be subject to human waste, litter, and trampling of native plants. These native plants provide habitat for the Island Marble Butterfly and the Sand Verbena Moth which are currently candidates for listing as endangered species.
The Proposed RMP's dispersed camping is in conflict with San Juan County Code 18.30.040, which disallows camping in Natural and Conservancy land classifications. Indian Beach is located just a few hundred yards north of Cattle Point and contains an important spawning ground for the sand lance, which is a key link in the food chain of the endangered Southern Resident Orcas. Ash fall from a fire could destroy this important breeding ground.
Firearms (chap. 3, p. 172):
The current and proposed use of firearms at Cattle Point poses an extreme danger to both homeowners and visitors to the area. Even with the current restrictions on types of firearms permitted by San Juan County and Washington State Fish and Wildlife, we would be adversely affected by the danger of shots being fired just yards away from our homes.
This BLM land is a very small area situated among residential properties and hiking trails. ANY discharge of firearms will endanger hikers and residents on adjacent properties. Dispersed camping, which will be largely unregulated, will adversely affect the local wildlife habitat and increase fire danger.
Signed,
Grace Lembo
President, Cattle Point Estates Owners Association
CPEOA Board:
Kevin Choe – Vice President
David Robison – Secretary
Doug Musgrove – Treasurer
Dennis Busse
Mary Galli
Arlin Rothauge