Letters
Posted January 24, 2020 at 5:45 am by Tim Dustrude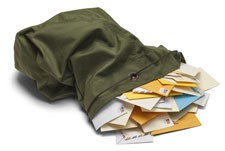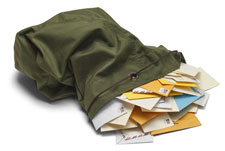 In the SJ Update mail­bag this morn­ing we find a let­ter to you from Sum­mer Clark…
On Feb­ru­ary 11th our com­mu­ni­ty will be vot­ing on a replace­ment capi­tol & tech­nol­o­gy levy for our schools. Vote YES for our schools! This is NOT a new tax, but a renew­al of the one that has exist­ed for many years. Our com­mu­ni­ty needs this levy!
This levy com­pris­es 17% of our schools' bud­get and cov­ers a host of things that the state does not fund. The levy has fund­ed vital projects like major build­ing upgrades. It has fund­ed our high qual­i­ty food ser­vice pro­gram and it has afford­ed the school the abil­i­ty to upgrade tech­nol­o­gy for teach­ers and stu­dents. The school levy funds many oth­er things as well, all of which direct­ly ben­e­fit our stu­dents in our community.
As a com­mu­ni­ty mem­ber that was not only raised here, but now has the for­tune to raise my own fam­i­ly here, I have a major stake in this com­mu­ni­ty. Vot­ing YES on the school levy ensures we are all doing what we can to strength­en our com­mu­ni­ty and fund a brighter future, by way of our pub­lic school sys­tem. I would like to encour­age all of you to vote YES for our local school levy!
Thank you, Sum­mer Clark
You can support the San Juan Update by doing business with our loyal advertisers, and by making a one-time contribution or a recurring donation.