Strong Winds Today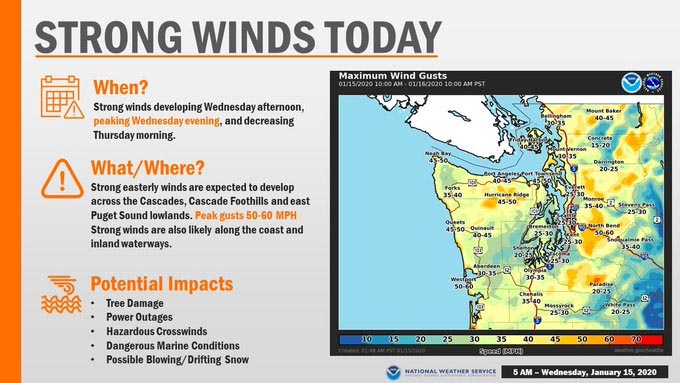 Here's some news from SJI Fire & Rescue…
Plenty of snow fell overnight – if you don't need to be on the road, please stay home until road conditions improve. Besides the snow, remember there are plenty of icy patches under the snow too.
Good news today is that temperatures will be rising.
Bad new today is an old story for January – Big Winds.
Be prepared for possible power outages and debris on the road.
Our fire and rescue vehicles are equipped for all weather operations and we are always ready to serve you.
Be safe out there and have some fun too.