Winter Storm Coming
This just in from OPALCO…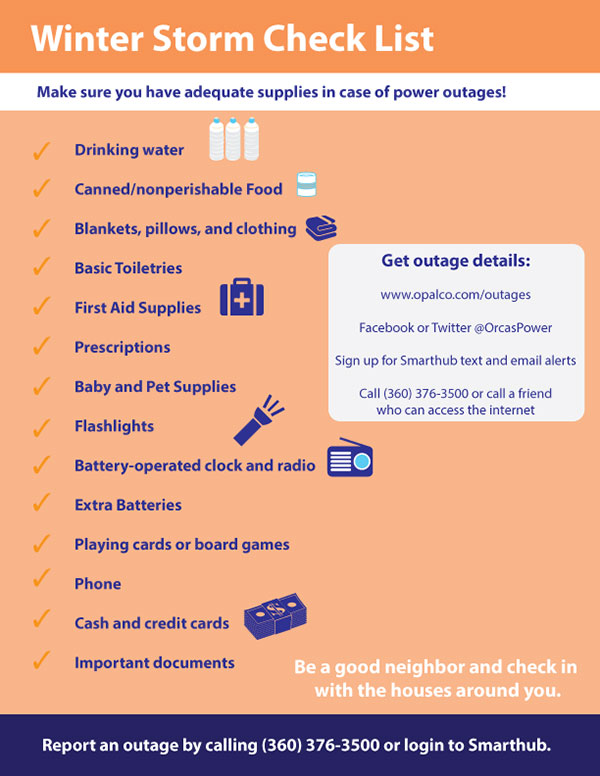 Are you ready for the winter storm blowing in?
We are looking at some some serious cold coming our way this week. Please be prepared and look out for your neighbors!
Make sure you have your phone charged up, fill up your gas tank in your car, and if you have an electric well pump turn off pump breaker and plan ahead for your water needs.
Because the most detailed information, photos and updates on outages are posted on Facebook, Twitter and on OPALCO's website, we encourage people who don't have a smart phone to find an "outage buddy" who does, so they can share information and check up on each other.
The best way to report an outage is to call (360) 376-3500, press 1 or login to your Smarthub account. Telling your friends at OPALCO or reporting on Facebook might work but won't be as quick as logging it into our system.
An excellent resource for emergency preparedness is the San Juan County Department of Emergency Management. Check out their resources for being prepared.
And review our checklist for winter storms (above right).