Virtual Reality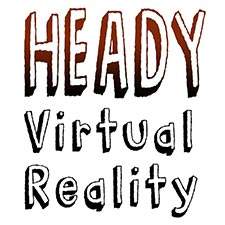 Have you ever wondered what it's like to swim with sharks, create a sculpture out of thin air, or fly through space? Find out what all the VR buzz is about and head to the Marie Boe Building on Saturday, February 8th from 11am-6pm.
Spend the day with Bellingham's Heady Virtual Reality and choose from a variety of virtual reality games to play. Cost for playing games is $1.00 per minute, play times over 10 minutes are eligible for a discount.
This event is co-sponsored by Luxel Corporation. Questions? Call 360-378-4310 or email info@sjcfair.org.
Please note, not all games are suitable for young children, and/or may cause motion sickness or disorientation. Suggested minimum age is 8 years old to operate the VR system, player's head and neck should be able to support the weight of the 1 pound headset.