San Juan Island Fire & Rescue Stations Temporarily Close To Public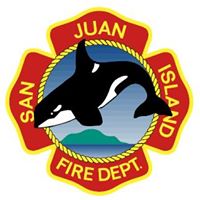 FRIDAY HARBOR, WA – As a precaution during the COVID-19 outbreak, all San Juan Island Fire and Rescue Stations, including the main fire station at 1011 Mullis Street in Friday Harbor are temporarily closed to the public.
All public meetings in our facilities, including use of the main station by the Department of Licensing, are cancelled during this time.
The closures have been implemented to secure our residents, volunteers and paid staff.
San Juan Island Fire and Rescue continues emergency response from all stations.
IN AN EMERGENCY ALWAYS CALL 911.
The temporary closure takes effect immediately and will be in effect until March 31, 2020.
Burn Permits can be purchased on the San Juan County website https://www.sanjuanco.com/1091/Fire-Risk-Burn-Permits
For questions regarding San Juan Island Fire and Rescue, please call (360) 378-5334.