San Juan Island Library District Seeks Fundraising Development Director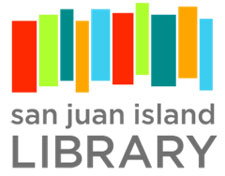 The San Juan Island Library District (www.sjlib.org) is seeking a dynamic, enthusiastic, experienced individual to oversee and direct a capital campaign for building a new library on scenic San Juan Island. The successful candidate will work with the District's Board and Library Director to develop a capital campaign strategy, organize and train capital campaign volunteers, and plan and organize fundraising activities necessary to meet the District's fund-raising goals. Complete job description available at http://www.sjlib.org/employment
Initially, the position will be a part-time (i.e., 24 hours per week) salaried contract (no benefits) of limited duration, renewable as needed with anticipated increases in hours; workdays are both traditional and non-traditional as necessary to support events and other activities. This position reports to Library Director. Salary: TBD.
Requirements include a Bachelor's degree or equivalent, front-line fundraising with substantial development experience, successful career growth leading to significant responsibilities in an organization, demonstrated familiarity with a variety of CRM and/or fundraising databases such as Raiser's Edge, or other combination of education, experience and training that provides the required knowledge, skills, and abilities to perform the duties and responsibilities of the position.
Applications (i.e.,cover letter and resume) received by March 31, 2020 at 5:00 pm Pacific time will be considered, but candidates will be considered as they apply. Early applications are strongly encouraged. Job will close when a successful candidate has been selected.