San Juan Islands and Washington State Stay at Home Orders: Frequently Asked Questions
Posted March 26, 2020 at 5:45 am by Peggy Sue McRae
Fre­quent­ly Asked Ques­tions: What do these orders mean for the San Juan Islands?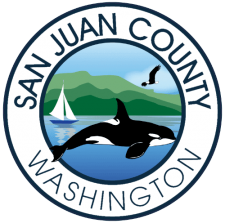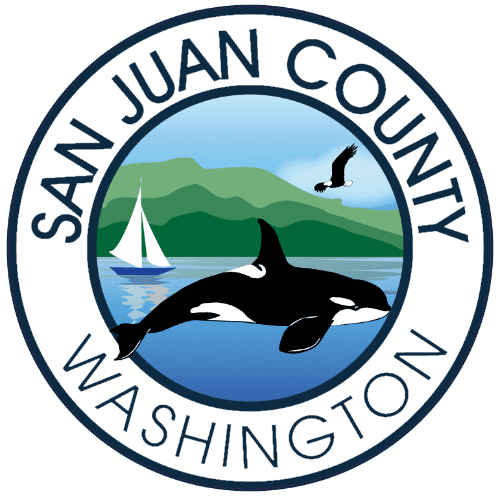 On Mon­day, March 23, Wash­ing­ton State Gov­er­nor Jay Inslee issued a "Stay at home" procla­ma­tion, an order for all of us to lim­it our dai­ly expo­sure due to COVID-19. On March 25th, the San Juan Coun­ty Health Offi­cer issued an order restrict­ing some activ­i­ties to bet­ter fight the COVID-19 virus.
What is allowed:
You can still go to the store for groceries
You can still go to restau­rants for take out orders
You can go to the pharmacy
You can go to med­ical appointments
You can go out and get exercise
Our Gov­er­nor and Health Offi­cer are rein­forc­ing what health experts the world over are telling us. We need to stay at home, we need to avoid con­tact with oth­ers. We have cas­es here in the islands and we should behave accord­ing­ly to lim­it the spread. All gath­er­ings of peo­ple for social, spir­i­tu­al and recre­ation activ­i­ties are banned. This applies to pub­lic and pri­vate gath­er­ings — every­thing from wed­dings to funerals.
What will like­ly stay open?
We all need basic food and sup­plies to stay safe in our homes. Some examples:
Gro­cery Stores
Phar­ma­cies
Banks
Gas Sta­tions
Hard­ware stores
Restau­rants, food ser­vices offer­ing TAKE OUT only and NO indoor or out­door seating
Wash­ing­ton State Fer­ries (Win­ter Sched­ule ser­vice through April 28)
Trav­el to gro­cery stores and food banks, phar­ma­cies, gas sta­tions, urgent or emer­gency med­ical care, car­ing for an elder­ly or sick fam­i­ly mem­ber, and trav­el to work for essen­tial personnel.
Gar­den stores and nurs­eries that sup­port food cul­ti­va­tion and production
Office sup­ply stores that sup­port work­ing-from home
Home appli­ance retailers
What do we know will be closed?
Many pub­lic build­ings are closed
Non-emer­gency ser­vices at den­tal, opti­cian and med­ical spe­cial­ties offices
Tran­sient accom­mo­da­tions includ­ing: Hotels/ Bed and Breakfasts/ Air B&B, etc. are open only to per­sons engaged in essen­tial activ­i­ties or per­form­ing essen­tial services.
All camp­grounds for overnight accommodation
Play­grounds
Non-essen­tial retail stores (i.e. clothes, gifts, crafts)
Hair, nail and mas­sage appointments.
Who is going to work?
Those pro­vid­ing essen­tial ser­vices, including:
Emer­gency respon­ders (i.e. Sher­iff, EMS, Dis­patch­ers, Fire, Emer­gency Oper­a­tions Staff)
Health­care workers
Crit­i­cal indus­try work­ers – includ­ing (but not lim­it­ed to):

Postal employ­ees
food sup­pli­ers
gro­cery store employees
farm work­ers
con­struc­tion workers
OPALCO and oth­er util­i­ties employees
fer­ry, road and avi­a­tion work­ers (some air ser­vices have been tem­porar­i­ly suspended)
truck­ing and car­go workers
work­ers pro­vid­ing core local gov­ern­ment ser­vices includ­ing San Juan Coun­ty, Town of Fri­day Har­bor, spe­cial districts
Tell me more about the San Juan Coun­ty Health Offi­cer order?
The March 25 order from the San Juan Coun­ty Health Offi­cer restricts the fol­low­ing activities:
No accom­mo­da­tions and camp­ing for vis­i­tors or guests not engaged in essen­tial activ­i­ties or per­form­ing essen­tial ser­vices (health­care providers, first respon­ders, food sup­pli­ers, etc.)
All play­ground equip­ment shall be closed to pub­lic use
When does this Coun­ty order go into effect, how long does it last?
The order went into effect imme­di­ate­ly in the after­noon of March 25 and is sched­uled to end on April 30. It will be revis­it­ed on April 6 and may be amend­ed or extend­ed as the sit­u­a­tion dictates.
What about tran­sient moor­age in San Juan County?
In order to ensure com­pli­ance with the Governor's procla­ma­tion lim­it­ing all non-essen­tial trav­el, mari­na oper­a­tors should not be rent­ing tran­sient moor­age or dock space to ves­sel own­ers trav­el­ing for non-essen­tial reasons.
Do hotel guests cur­rent­ly in res­i­dence need to be evicted?
No, in order to com­ply with the Governor's lim­i­ta­tion on non-essen­tial trav­el, cur­rent guests will not be forced to leave and trav­el elsewhere.
So, are all play­grounds off limits?
The key here is play­ground equip­ment. The hard sur­faces and close prox­im­i­ty of play­ground equip­ment are a poten­tial risk for trans­mis­sion and should be closed. Fields, skate parks, tracks, and oth­er recre­ation­al sites are not closed by this order- how­ev­er users need to fol­low social dis­tanc­ing guide­lines for all activities.
Does the San Juan Coun­ty order have any oth­er requirements?
Yes, own­ers and oper­a­tors of play­grounds, ports and mari­na facil­i­ties, and marine pas­sen­ger trans­porta­tion oper­a­tors, includ­ing fer­ries, are required to post sig­nage by March 26 at 6:00pm spe­cif­ic to their facil­i­ties. The sig­nage will indi­cate clo­sure for play­grounds and play­ground struc­tures, high­light­ing lim­its on non-essen­tial trav­el, or describ­ing oth­er social dis­tanc­ing lim­i­ta­tions as out­lined in the specifics of the order.
Does the Governor's procla­ma­tion impact the way the Coun­ty does business?
The Governor's Stay at Home order should not impact the work of local gov­ern­ment. How­ev­er, on March 24, the Gov­er­nor issued procla­ma­tion No. 20–28 regard­ing the OPMA. This procla­ma­tion tem­porar­i­ly alters the Open Pub­lic Meet­ings Act and pro­hibits in-per­son meet­ings. The per­ti­nent por­tion of the order states that pub­lic agen­cies are now pro­hib­it­ed from con­duct­ing meet­ings sub­ject to the OPMA unless:
"(a) the meet­ing is not con­duct­ed in-per­son and instead pro­vides an option(s) for the pub­lic to attend the pro­ceed­ings through, at min­i­mum, tele­phon­ic access, and may also include oth­er elec­tron­ic, inter­net or oth­er means of remote access, and (b) pro­vides the abil­i­ty for all per­sons attend­ing the meet­ing to hear each oth­er at the same time."
San Juan Coun­ty will be con­duct­ing pub­lic meet­ings as per the Governor's procla­ma­tion going forward.
Should I go to a pre­vi­ous­ly sched­uled med­ical appointment?
Call your provider and ask. Many non-emer­gency treat­ments in the islands and through­out the state are being resched­uled. Oth­er providers includ­ing den­tists, opti­cians and oth­er spe­cial­ized care providers are resched­ul­ing appoint­ments and are only pro­vid­ing emer­gency services.
What about postal ser­vice, Ama­zon, FedEx and oth­er deliv­ery services?
YES. they are all con­tin­u­ing to help pro­vide need­ed ser­vices to our islands.
Can I go out for a hike or a bike ride?
Absolute­ly YES!
Social dis­tanc­ing out­side is crit­i­cal though. No gath­er­ing togeth­er at play­grounds, docks, patios or at a trail­head. Dri­ving to a trail or walk­ing route is fine. Bike rid­ing while social­ly dis­tanced is great. Stay sep­a­rat­ed, stay healthy and keep our islands safe!
How do "Stay at Home" orders get enforced?
Islanders have been demon­strat­ing that you under­stand the sever­i­ty of the sit­u­a­tion, and we hope that com­mon sense and a desire to help the entire com­mu­ni­ty will pre­vail. Most of us are doing all we can to keep our­selves, our fam­i­lies and neigh­bors safe and healthy. For those who are not, now is the time to start.
Please know that these orders are enforce­able, how­ev­er, we are ask­ing that peo­ple do the right thing.
Feel­ing sick?
San Juan Coun­ty health offi­cials remind islanders that if you feel sick and have mild symp­toms, stay home. If you feel you have more seri­ous symp­toms or if you are at risk for severe ill­ness, stay home and call your health provider. Fol­low your doc­tor or health professional's direc­tion, only report to a clin­ic or to the hos­pi­tal after you have called ahead first. If you feel the sit­u­a­tion is urgent and life threat­en­ing, call 911.
For more information:
Please vis­it our infor­ma­tion­al web­page at www.sjccovid.com. This web­site is updat­ed as new infor­ma­tion becomes avail­able. You can also vis­it the San Juan Coun­ty Health and Com­mu­ni­ty Ser­vices Face­book page. For help with answer­ing spe­cif­ic ques­tions about the San Juan Coun­ty Health Offi­cer Order that aren't answered here, email covidquestions@sanjuanco.com.
Resources:
More Infor­ma­tion on the Governor's Order
The March 25 San Juan Coun­ty Health Offi­cer Order
You can support the San Juan Update by doing business with our loyal advertisers, and by making a one-time contribution or a recurring donation.