Third Confirmed Positive COVID-19 Case in County, First on Lopez Island
Posted March 26, 2020 at 5:45 pm by Peggy Sue McRae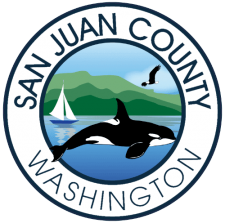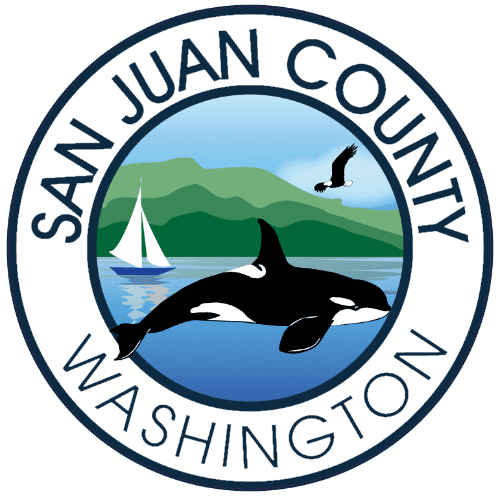 Thurs­day March 26, 2020 — The third con­firmed pos­i­tive COVID-19 test result in San Juan Coun­ty was report­ed to San Juan Coun­ty pub­lic health staff today. This result is the first con­firmed pos­i­tive case on Lopez Island.
As with pre­vi­ous pos­i­tive results, pub­lic health staff have con­duct­ed con­tact trac­ing to iden­ti­fy close con­tacts of the patient and instruct them to quar­an­tine for 14 days and mon­i­tor for symp­toms. The patient is not cur­rent­ly hos­pi­tal­ized and will be iso­lat­ed at home.
San Juan Coun­ty Health Offi­cer Dr. Frank James high­lights the seri­ous­ness of this sit­u­a­tion, "This ill­ness spreads eas­i­ly, and we need to do every­thing we can to keep it from get­ting estab­lished in our com­mu­ni­ty. We need to assume that there are infect­ed patients on all of the islands and we each need to do our part to min­i­mize social con­tact and max­i­mize dis­tanc­ing."
Added Dr. James, "The Governor's order lim­it­ing non-essen­tial trav­el and the Coun­ty Health Offi­cer order restrict­ing non-essen­tial lodg­ing are crit­i­cal tools in this fight. I tru­ly appre­ci­ate the sac­ri­fices the islands are mak­ing."
San Juan Coun­ty health offi­cials remind every­one that if you feel sick and have mild symp­toms, stay home. If you feel you have more seri­ous symp­toms or if you are at risk for severe ill­ness, stay home and call your health provider. Do not report to a clin­ic or to the hos­pi­tal. Fol­low your doc­tor or health provider's direc­tion. If you feel the sit­u­a­tion is urgent and life threat­en­ing, call 911.
For more infor­ma­tion, please vis­it our infor­ma­tion­al web­page at www.sjccovid.com. You can also vis­it the San Juan Coun­ty Health and Com­mu­ni­ty Ser­vices Face­book page. The San Juan Coun­ty COVID-19 Hot­line (360–370-7500) is staffed M‑F 8:30am to 4:30pm, and the State of WA Hot­line (800–525-0127) is staffed from 6:00am to 10:00pm, 7 days a week.
For more infor­ma­tion about con­tact trac­ing in San Juan Coun­ty, see this recent arti­cle: https://www.sanjuanco.com/DocumentCenter/View/20055/Hot-Topic-7-Contact-Tracing
You can support the San Juan Update by doing business with our loyal advertisers, and by making a one-time contribution or a recurring donation.