SJCT Box Office Closure Announcement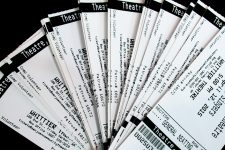 Dear SJCT Community,
For the health and safety of our employees, volunteers, and the community in general, we have decided for the time being to close our box office. We will still be responding to voicemails and emails.
For questions and concerns regarding tickets and other box office matters, please contact our Front of House Volunteer and Events Coordinator, Parin Columna, at
vol@sjctheatre.org
or
office@sjctheatre.org
.
You can reach the box office at 360-378-3210.
Thank you for your understanding!
Sincerely,
San Juan Community Theatre