Road Construction Work to Begin on Second Street in Downtown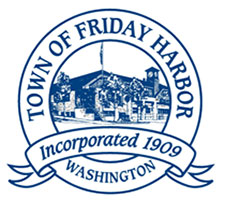 The Town of Friday Harbor has contracted with San Juan County to perform chip sealing services on Second Street later this summer. In order to prepare this road to be chip sealed, it is necessary that we repair those areas that have degraded over the past 20 years. The areas impacted run from Spring Street to Blair Avenue on Second St.
The Town has hired Richard Lawson Construction to make these initial repairs which will include saw cutting and asphalt patching, crack sealing, and the installation of communications conduit. This work is anticipated to commence before April 20.
This Town project may commence as it is deemed an authorized government construction project pursuant to the order of Governor Inslee. The Town has consulted with the Contractor and requested that their crew practice social distancing to the extent practical during construction.
The Town is happy to have this work performed by an on-island contractor which minimizes the need to bring in crews from the mainland. "We feel it is important to keep local employees working during this economic crisis, to the extent it can be done legally and safely" said Friday Harbor Mayor Farhad Ghatan. "It is also a good time to do the work as there is currently minimal traffic on a street that is usually extremely busy."
Please expect intermittent closures along this portion of Second Street and use alternative routes when you can. Please drive safely and give your courtesy to flaggers that will be working as part of the project. They are there to keep you safe.
Additional information can be obtained by calling Duncan Wilson at 360-378-2810.