San Juan County Council Allocates Funds for Emergency Rental Assistance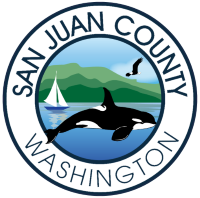 At their March 31, 2020 meeting the San Juan County Council directed staff to make available as soon as possible funds for rental assistance to assist those in our community struggling to make ends meet during the COVID-19 outbreak. If you or someone you know are experiencing difficulties with your rent or mortgage payments during this time of economic upheaval, please contact your local Family Resource Center to inquire about potential assistance.
In a unanimous vote, the Council moved to immediately award $20,000 to the Family Resource Centers on Lopez, Orcas and San Juan Island as part of the County's Emergency Rental Assistance program for a total award of $60,000. This is the highest amount ever awarded from this program. These funds will be used to prevent local households from losing stable housing. The County's Emergency Rental Assistance program has been providing funds in the community to prevent homelessness since 2009.
Also in an unanimous vote, the Council directed staff to develop a plan for creating an additional $60,000 in funding for rental support through borrowing against future housing program revenue. Pending final Council approval, this will be another source of support to local community.
Finally, the Council also approved over $57,000 in annual rental subsidies to extremely low income seniors and people with disabilities. The County's Senior & Disabled Rent Subsidy program has been operating in the County since 2008.
All told, the Council awarded or directed staff to explore over $177,000 in rental assistance and subsidies at their March 31, 2020 meeting to be disbursed in the community as soon as possible. County staff is working with community leaders at the local, state and federal level to identify all resources available to our community to sustainably assist in meeting the housing needs of residents in need during these difficult economic times.
For more information, contact: Ryan Page, San Juan County Housing Program Coordinator, ryanp@sanjuanco.com, (360) 370-0590.
If you are in need of housing assistance, please contact your local resource center office at:
Lopez Island Family Resource Center: 360-468-4117
Orcas Community Resource Center: 360-376-3184
San Juan Island Family Resource Center: 360-378-5246