Unemployment Benefits Information
Minnie Knych from the NW Workforce Career Center shares this information with you about Unemployment Insurance…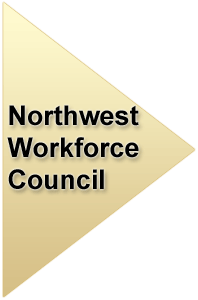 The Career Center is open for business. However in order to protect your health and limit the spread of the virus, we are conducting business by phone and email. If you have questions about employment or if you are seeking employment, you can call the Career Center at 360 378-4662.
There have been many calls about unemployment insurance applications and I hope the below information from Employment Security will help to answer some of those questions.
The best source of information for unemployment benefits during the COVID-19 crisis can be found here: https://esd.wa.gov/newsroom/covid-19
And here's a few more helpful things as well:
Applying for UI
Customers may apply for Unemployment benefits anytime by going to www.esd.wa.gov. From the homepage, click on Apply Now in the Unemployment section.
Customers may also apply by phone at 800-318-6022. Claimants who cannot apply online may have to try several times to get through on the phone. Please keep trying as this is the only phone line available for unemployment benefit applications.
Basic UI information
Customers can get basic information about unemployment and WorkSource services from WorkSource staff by calling the COVID-19 crisis line at 833-572-8400 or by using the Live Chat box available at www.worksourcewa.com.
You cannot apply for unemployment benefits or get help with your claim through the crisis line or through Live Chat.
Businesses who need help with unemployment benefits can call the employer hotline at 877-504-5607.
Here's an eligibility checker you or customers can reference (PDF – Note: It's 2 pages):
CARES Act Program Comparison Chart(PDF)
Common Error Codes on WorkSourceWA:
5160 – There is a problem with your email address. Please call 888-316-5627 (Help Desk).
5165 – There is a problem with your birthdate, please try entering the date 01/01/1990. If that doesn't work, please call 888-316-5627 (Help Desk).
5090 – Your account has been locked out, please call 888-316-5627 (Help Desk).
Common Error Codes on UI/SAW login page:
Unable to verify identity – Please call 1-885-682-0785 or FAX two forms of identification to 360-901-9771 or email to esdgpicu@esd.wa.gov.
For all other issues logging in, please call 855-682-0785 (Secure Access WA).