Update: Second Street Repair Project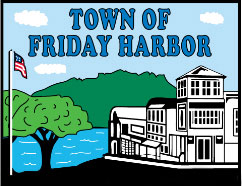 Repairs to Second Street are progressing as anticipated. Asphalt is being laid at the intersection of Second Street and Blair Avenue. The Contractor will begin roadwork from Reed Street to the Court Street intersections later in the week. Focus will then shift south to the portion of Second Street between West Street and Court Street (along Town Hall).
"Access to Second Street will be impacted during repairs at the Reed Street intersection," said Administrator Wilson. "We ask for patience as we work through these necessary improvements."
This disruption is necessary in order to expedite the overall project. The immediate project area will be closed to vehicles. Flaggers are stationed to direct vehicles and pedestrians for local access. No parking will be permitted and local access will be impacted.
Expect traffic disruptions as follows:
INTERSECTION CLOSED TO TRAFFIC– No thru traffic will be permitted on Second Street from the intersection of Reed Street to the intersection of Court Street.
LOCAL TRAFFIC ONLY – Second Street from Blair Avenue to Reed Street will reopen to local traffic for Courthouse parking and professional services.
DETOUR – Vehicles will be detoured via Blair Avenue to Spring Street.
Drivers and pedestrians are urged to exercise patience and safety. Alternative driving routes are recommended.
Information and updates on the project will be posted as often as possible. Questions for daily operations can be directed to Town of Friday Harbor at (360) 378-2810.