A Second Virtual Sip 'n Shop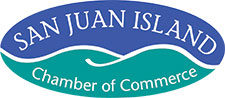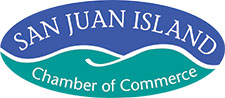 The San Juan Island Retail Businesses have created another virtual experience for a night of shopping and fun! The second San Juan Island Virtual Sip 'n Shop will take place on Thursday, May 7, from 4:00 to 8:00 p.m.
Retailers will post to Facebook, Instagram or their YouTube channel during that time, using the hashtag #SipnShopSanJuanIsland. The SJI Chamber of Commerce invites all retail businesses to virtually open their doors for a night of shopping, beauty, office products (ie Printonyx), fashion, décor, music, wine & cheese, and more! "Stay Home, Sip 'n Shop!"
Here's how it works:
How do customers participate? Customers can search for, find and follow the hashtag #SipnShopSanJuanIsland in the search bar of their favorite social media platform. Like, Share, Follow and Comment to have a great time, add some fun to your quarantine, and help the businesses of San Juan Island.
How can stores participate? It's easy! Simply use the hashtag #SipnShopSanJuanIsland on your favorite social media platforms starting NOW to build recognition and momentum. Let your customers, your FB/Instagram friends and followers know about it and give them an idea of what you might be posting, or any specials you will offer. Please reach out to the Chamber for more details. becki@sanjuanisland.org.
Thursday, May 7 from 4:00 to 8:00 p.m., the retailers will post their items for viewing and for sale several times during the walk. They will include a link to their website, online platform or purchasing instructions in the post description (or in the bio in Instagram). Each business will make shipping or curbside drop-off/delivery arrangements.
Please join us all Thursday and help our local businesses! Sip, Shop and have fun!