Asian Giant Hornets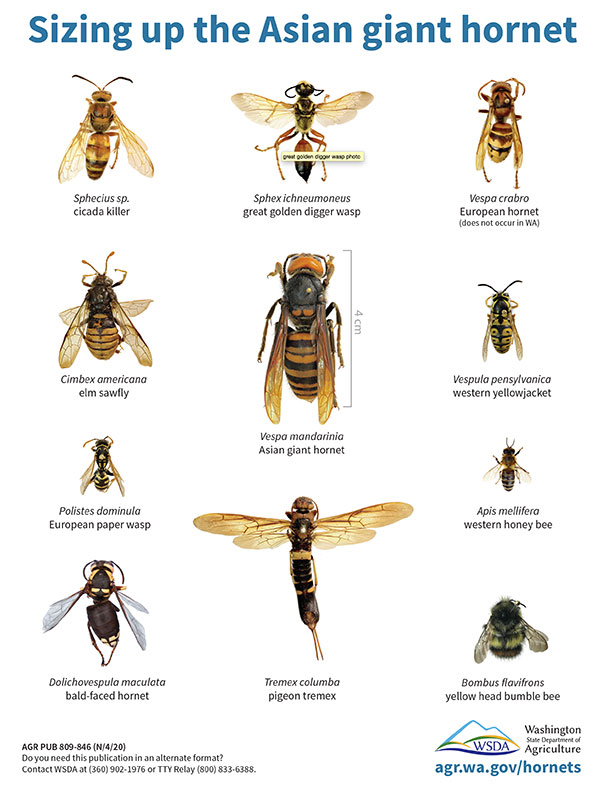 Need something else to be worried about this year? Covid-19 not quite enough to raise your hackles?
How about Asian Giant Hornets? (a.k.a. Asian Murder Hornets)
No, it's not a B rated horror movie. They're real and they're here.
Check out this article on CNN and for goodness sake be careful if you see any and be sure to report them!
https://www.cnn.com/2020/05/03/us/washington-giant-murder-hornets/