Fireworks, but No Parade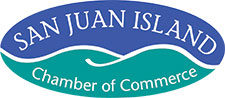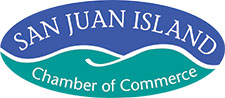 The San Juan Island Chamber of Commerce, a business community non-profit, has proudly produced the Town's 4th of July celebration for over 35 years in cooperation with the Town of Friday Harbor, the Port of Friday Harbor and the whole island.
The 2020 4th of July Parade has been cancelled. Becki Day, Executive Director stated "We are sorry to say we will not be able to have the 4th of July parade this year due to the current COVID-19 situation. It pains us to announce our signature event of the year as it has always served as a point in time where we connect, come together as a small community and show pride in our home and country. HOWEVER, we will, with the help of the Town and Port of Friday Harbor and King's Market, be able to watch the fireworks over the Port of Friday Harbor."
The fireworks show will start shortly after 10pm on July 4 and details of viewing options will be provided at a later date with social distancing in mind.