Rethink — Reopen — Rebound
Posted May 1, 2020 at 7:00 am by Tim Dustrude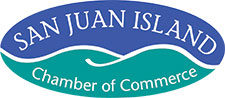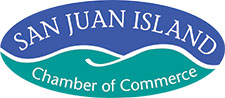 The San Juan Island Cham­ber of Com­merce is here to help sup­port you and your busi­ness through these try­ing times. When vis­it­ing here begins again we will be ready to pro­vide a safe healthy envi­ron­ment for not only our com­mu­ni­ty but for all of our visitors.
We are work­ing to pro­vide guide­lines and lay­outs for each seg­ment of our busi­ness com­mu­ni­ty to ensure they have the tools they need to oper­ate in these new times.
Below is a series of ques­tions to help you to work through to RETHINK how to REOPEN to pro­duce a suc­cess­ful REBOUND of our business/organization for your­self, your employ­ees, and for our local econ­o­my. What fol­lows are not the answers, but ques­tions that will require a good deal of thought and will­ing­ness to change.
Let's exam­ine the ele­ments of The Crew, Time and Resources against each oth­er, espe­cial­ly as you imple­ment a new course of action toward the Next Normal:
The Crew: Your employ­ees How many do you need to open? At what inter­val will you need them? Will any new type of train­ing be nec­es­sary? What can you sus­tain? Going back to full staff ver­sus fol­low­ing a grad­u­at­ed plan to increase as busi­ness increases?
The Time: Your hours of oper­a­tions will be key to reopen­ing. In the first months every­thing from prep time to actu­al hours the doors are open must be con­sid­ered. Week­ends or not? Which hours best fit with the new habits of your loy­al cus­tomers – they too are fac­ing the Next Nor­mal. What buy­er habits have changed? What about sup­pli­ers and their abil­i­ty to deliv­er on your needs? Can you get the products/services you need when you need them?
Resources: These are both goods and ser­vices your busi­ness needs, plus human cap­i­tal – employ­ee bal­ance and cus­tomers. Resources are the inter­nal and exter­nal com­modi­ties you can­not do without.
Bec­ki Day
Exec­u­tive Director
San Juan Island Cham­ber of Commerce
becki@sanjuanisland.org
You can support the San Juan Update by doing business with our loyal advertisers, and by making a one-time contribution or a recurring donation.