Thank You!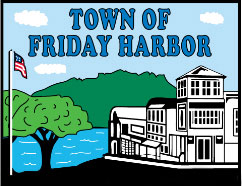 The Town of Friday Harbor would like to thank the community for their generous donations during the month of April to the Harbor Life Ring program. A total of $14,441 was donated which was then matched with a $5,000 grant from the Town and a second $5,000 from King's Market.
The total amount collected was then distributed to the beneficiaries, the Family Resource Center's Utility Assistance fund at the Town and the Friday Harbor Food bank. Each group received the sum of $12,220.50 to be used to help relieve the impacts of job and income disruptions as a result of the COVID 19 pandemic.
Thank you again to all that participated and thank you to King's Market for providing their matching grant to make every dollar go further.