A Letter From Roche Harbor Resort
In the mailbag this afternoon we have this letter from Brent Snow, General Manager of Roche Harbor Resort…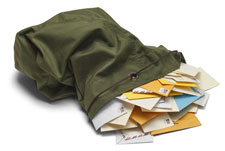 Dear Friends, Neighbors and Community,
The COVID-19 pandemic has put a terrible monkey wrench in all our plans. These are not easy times for any hospitality operation and Roche Harbor is founded and based on hospitality. We are committed to providing a safe environment for our crew, guests, and community in the face of this global pandemic.
Everyone has made sacrifices since mid-March. Unfortunately, more will be required until there is a vaccine or cure. This includes the upcoming 4th of July celebration. Roche Harbor has traditionally honored and celebrated this day with open arms and enthusiastic celebrations by all. Local island residents and resort guests have been a huge part of the awesome festival that is the 4th of July at Roche Harbor.
However, COVID-19 does not recognize this day. The very essence of what makes the 4th of July so fun at Roche, a dense crowd of humanity, is what creates the greatest danger from the virus. We recognize that large gatherings are a high-risk event for COVID-19 and traditionally July 4th is a VERY CROWDED day at Roche Harbor.
In order to provide as much safety for all, WE MUST REDUCE THE CROWD AT ROCHE HARBOR ON JULY 4TH.
Here is what we are doing on July 4th, 2020 to reduce the crowd:
No traditional games or events will take place.
No Day or Evening Bands. No Bar entertainment.
Limit attendance to registered guests and homeowners:

Lodging Guests
Moorage, Permanent and Overnight Guests
Restaurant Reservation Guests
Village and Condo Homeowners and Guests, and
North Island Dock Permit Holders.

No Vehicle Entrance or Parking on July 4

Existing Vehicle Parking Permits Only.
No Day Parking.
It is with considerable sadness and apologies we make this difficult decision. This restriction to the public is unlike any Roche Harbor has made in in recent history and we hope never to do so again.
Some other steps we are taking to keep everyone safe, every day: Roche Harbor new and returning staff are tested for COVID-19 prior to being scheduled. Additionally, all Roche Harbor staff complete a daily wellness and temperature check at the beginning of their shift and staff are required to wear masks in public and indoors. Guests are required to wear masks inside public spaces and when they cannot practice 6 feet of social distancing. We think these inconveniences are worth adhering to in order to keep us all safe and allow us the opportunity to operate during the very brief San Juan Islands Summer Season.
Thank you for your understanding in these difficult times.
Don't forget to wash your hands.
Brent Snow, Roche Harbor, General Manager