Coho Restaurant Reopens June 23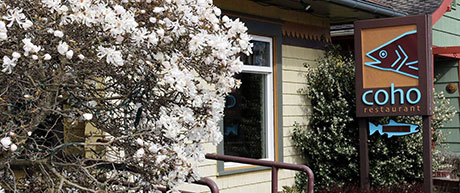 Coho Restaurant is delighted to reopen on June 23. We will offer on-site dining (five tables inside and five tables outside) plus carry-out of our entire menu. Reservations are strongly encouraged due to limited seating.
Current summer hours are Tuesday through Saturday from 5 – 9 p.m. Learn more and preview the opening menu here.