Library Reopening Expands Service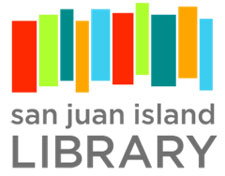 Dear Friends,
Great news from the Library!! What many of you have been eagerly waiting for is finally here! Beginning Tuesday, June 23rd, library staff will deliver curbside holds to your vehicles. Service hours will be from 11am – 2pm on Tuesdays, Thursdays, Fridays, and Saturdays.
Your returns of library materials starting on June 16th has gone very smoothly, thanks to everyone following safety measures put in place for staff and community members, like wearing facemasks and social distancing. Many thanks to all of you! We will continue taking your returns in the meeting room, during the same hours as curbside holds, for weeks to come.
If you had holds waiting on our hold shelves since before the library closed in March, or if you get a hold notice by text, email, or phone for new holds, just drive to the Library during the hours and days mentioned above and park in a designated Curbside Pickup parking spot.
Call us at 360-378-2798 and tell us:
Your name
That your holds are ready
What spot you're waiting in
Whether to put them in your vehicle's trunk or back seat (No person to person transference, please)
It will take us just a few minutes to check them out and bring them to your car.
If you walk to the Library, it's much the same process. Call us, give us your information, and wait in the designated areas in front of the library doors while we check out and deliver your items to a pickup spot.
We ask that everyone limit their holds to 10 items per day. We have limited staff and limited time to get books and movies ready and out to as many people as possible.
We want to thank everyone for their patience and understanding while our building has been closed during the COVID-19 outbreak. Library staff were excited to welcome people back as they returned their materials this past week.
We know it will be an even sweeter experience to put new materials in people's hands. We'll feel more like a traditional library again!
See you soon!
Laurie Orton, Library Director
Interlibrary Loans Continue to be Suspended
As the library begins its phased reopening, we ask that all Interlibrary Loans currently checked out be returned to the Library during our open return hours. We will return these items to the lenders; libraries across the country are currently returning items to the owning libraries.
We hope to begin accepting requests for Interlibrary Loans in mid to late July. Our website ILL page will be updated once we offer this service again. In the meantime, if you need article requests, you can continue to email hlewis@sjlib.org and she will look for libraries copying articles through their e-resources.
If you placed a request before our closure and did not receive it before we closed the building or it wasn't sent to you during the closure, you will need to resubmit that request once we offer Interlibrary Loan services again.
Thank you for your understanding.