Library Returns Opening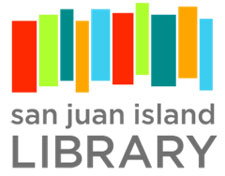 Dear Friends,
As you may know, the Library is beginning the reopening process by accepting returns of library materials starting on Tuesday, June 16th. With nearly 10,000 items checked out, the first step in this plan is to maintain a safe returns environment by limiting the volume of returns. We simply cannot process all the books and movies at once, and as they aren't due back until August 1st, there is no rush.
We are asking your help in making this initial return period safer by returning your items according to the following schedule.
Your Last Name Begins With the Letters: Return Date
A – D: Tuesday, June 16th 11 am – 2 pm
E – J: Thursday , June 18th 11 am – 2 pm
K – R: Friday, June 19th 11 am – 2 pm
S – Z: Saturday, June 20th 11 am – 2 pm
On your designated day, please bring your books, Interlibrary Loans, DVDs and other items into the Meeting Room using the outside ramp on the east side of the Library. You will be directed where in the room to place your materials, and then you will exit through the Meeting Room's other exterior door. This method creates a single flow through the room and will allow for socially distanced and contactless returns.
Face masks are required!
Please observe the 6 foot rule while waiting in line and inside the meeting room.
We understand this schedule may not work for you. Please feel free to return your materials on another listed day during materials returns hours.
We understand that you may not feel comfortable entering a room with others. Let us know if you need assistance from staff.
All items currently checked out have a due date of August 1st so don't worry about overdue fines.
We will be quarantining the returned materials before we can get these items into new hands. Please allow up to a week for items to get checked in and off of your account.
Curbside pickup service begins June 23rd. More details to come.
We are excited to see you soon!