Updated Link to FHHS YouTube Graduation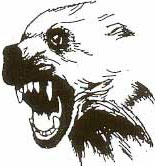 Dear Graduating Class and Parents,
We apologize for the last minute change, but we just received an updated link to the YouTube page where the virtual ceremony will premiere on Saturday. It is actually easier to find now.
If you want to watch the ceremony on your TV through the YouTube app, you can now search for FRIDAY HARBOR VIRTUAL COMMENCEMENT and it should be the first option that comes up on the search. The direct link is below. You can also still find it on our HS webpage as stated in previous communications.
To tune in:
Go to our FHHS webpage and the video will go LIVE on Saturday at 5:00 pm.
If you have a smart TV with the youtube app, you can search for FRIDAY HARBOR VIRTUAL COMMENCEMENT.
Have a great night & congratulations again!