Letter About The Joint Meeting Of The Public Hospital District And Fire District 3
Posted July 29, 2020 at 5:47 pm by Peggy Sue McRae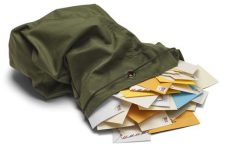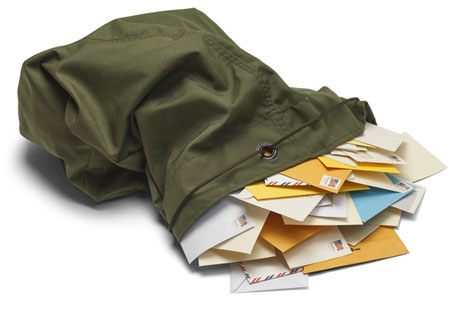 I know very lit­tle about Fire Dis­trict Com­mis­sion­er Frank Car­di­nale, but last after­noon dur­ing our first joint meet­ing with the Fire Dis­trict to dis­cuss inte­gra­tion, Com­mis­sion­er Car­di­nale showed me every­thing I need to know about him. He is dis­re­spect­ful, attack­ing, accusato­ry, aggres­sive, and clear­ly not inter­est­ed in get­ting to know our new hos­pi­tal dis­trict board or being remote­ly collaborative.
He also chose to not show his face for our joint video meet­ing, but he clear­ly could see all of us. Think­ing his audio was "mut­ed", he chose to speak in a way which showed not only absolute dis­re­spect for our board chair, Anna Lisa Lind­strom, but he demon­strat­ed his misog­y­ny and the cul­ture he choos­es to live in, by call­ing Chair Lind­strom a "bitch". And by the way, Com­mis­sion­er Car­di­nale nev­er owned that he made this com­ment. How­ev­er, it was con­firmed moments lat­er by Board Chair Bob Jarman.
No one on the fire dis­trict side took a stance on call­ing out their col­league for this behav­ior dur­ing the meet­ing. That was a disappointment.
I have attend­ed two fire dis­trict board meet­ings when Car­di­nale has called in. I under­stand he lives on the island about half time and usu­al­ly calls in to the steer­ing com­mit­tee meet­ings and fire dis­trict meet­ings. Does this ben­e­fit our com­mu­ni­ty, our pub­lic, our tax­pay­ers? He may have expe­ri­ence as a retired Fire Chief from San Fran­cis­co, but as a tax­pay­er on San Juan Island for the bet­ter part of 40 years, I don't want him rep­re­sent­ing me.
I have under­stood that Com­mis­sion­er Albert Olsen believes our EMS is "dys­func­tion­al" and that he sees no val­ue in Com­mu­ni­ty Para­med­i­cine and is not inter­est­ed in fund­ing it. This was heard at a social func­tion last year here on the island. As a Com­mis­sion­er for San Juan Pub­lic Hos­pi­tal Dis­trict 1, I would not con­sid­er mov­ing for­ward with inte­gra­tion with this lead­er­ship and philosophy.
There will have to be major changes on the Fire Dis­trict Board before I would con­sid­er inte­gra­tion with the Fire District.
The time has come for a change in cul­ture. Women should not and will not be treat­ed in this man­ner. I will not be a par­ty to inte­gra­tion into a fire dis­trict where women are not ful­ly respect­ed. And actions will ulti­mate­ly speak loud­er than words.
The Citizen's Advi­so­ry Group or CAG researched the sub­ject of inte­gra­tion for near­ly one year and a report with their rec­om­men­da­tions on "Pos­si­ble Inte­gra­tion of EMS and Fire" was put togeth­er into a doc­u­ment for the pub­lic last March of 2019. I sup­port inte­gra­tion, it makes sense. But one clear top­ic with­in the CAG was about LEADERSHIP. On page 27, in 4 dif­fer­ent para­graphs, lead­er­ship is addressed:
"the ques­tion we should start with, I think, is what would be the ide­al down the road in 5 or 10 years.….presuming lead­er­ship com­pe­tence at the lev­els it has to be, in the var­i­ous orga­ni­za­tions that we're talk­ing about — and you can't always pre­dict that"
"While the CAG has made its rec­om­men­da­tion it is impor­tant to observe that it will not suc­ceed with­out inter­a­gency coop­er­a­tion, good lead­er­ship and a lot of plan­ning. Even a good plan poor­ly exe­cut­ed will do more harm than good. This island has good EMS ser­vice, and it has good fire pro­tec­tion. The CAG empha­sizes that no one wants to break any of this."
Dr. Michael Sul­li­van stat­ed on Octo­ber 17, 2018, "My phi­los­o­phy has always been leadership…keywords that I use is devel­op­ing pas­sion­ate cham­pi­ons… With­out pas­sion­ate cham­pi­ons [it doesn't work]…they must be able to visu­al­ize that pos­i­tive end result."
"The CAG would also like to empha­size that exe­cu­tion mat­ters: sound depart­men­tal lead­er­ship and gov­er­nance, a sol­id imple­men­ta­tion plan with a grasp of the details, inter­a­gency coop­er­a­tion and pas­sion­ate cham­pi­ons — with­out these even the best plan will end up hav­ing a neg­a­tive result. The was reit­er­at­ed by many guests, and con­firmed by CAG mem­ber expe­ri­ence and that of many oth­ers…"
I have tak­en the oppor­tu­ni­ty to speak with three fire chiefs on the main­land. Two of them have been through the inte­gra­tion process. Strong lead­er­ship with a deeply engaged board of com­mis­sion­ers is essen­tial. The oth­er essen­tial ingre­di­ent is TRUST and I have lost com­plete trust in our cur­rent fire dis­trict board.
Sin­cere­ly,
Trish Lehman, Commissioner
San Juan Island Pub­lic Hos­pi­tal Dis­trict #1
You can support the San Juan Update by doing business with our loyal advertisers, and by making a one-time contribution or a recurring donation.