FHFF Virtual Cinema Presents The Story of Plastic July 16-19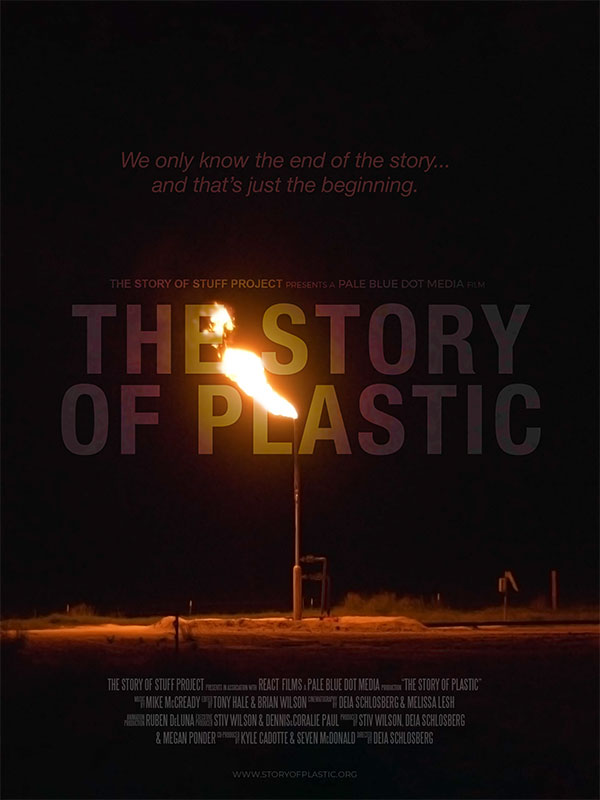 Friday Harbor Film Festival's Summer 2020 Virtual Cinema will present a FREE virtual on-demand screening of The Story of Plastic anytime on July 16, 17, 18, and 19, followed by a hosted Q&A on July 19 at 6 pm PDT. To view the film and participate in the virtual Q&A, RSVP at www.fhff.org.
Once you RSVP, you will receive a link on July 15 to stream the film on a computer or mobile device beginning Thursday, July 16 at 8 am until Sunday, July 19 at 6 pm, when the Q&A begins. You will receive a separate link to join the Q&A on Zoom.
The Story of Plastic takes a sweeping look at the man-made crisis of plastic pollution worldwide and its effect on the health of our planet and the people who inhabit it. The film features interviews with experts and activists on the front lines of the fight, revealing the disastrous consequences of the flood of plastic smothering ecosystems and poisoning communities around the world. Through engaging original animation, archival industry footage beginning in the 1930s, and first-person accounts of the unfolding emergency, the movie explains the complex problem and focuses on the global movement to address it.
The Q&A, which will last about an hour, will feature Karin Roemers-Kleven, a marine naturalist on San Juan Island who was instrumental in developing The Plastic-Free Salish Sea, a subcommittee of the San Juan County Marine Resources Committee. This committee strives to inspire people and organizations around the Salish Sea to preserve these beautiful waters for our children's health and future. In addition, the Q&A will focus on the Lopez Island ReMake Lab Project and the proposed Kalama, WA Methanol Plant Update. Participants' questions on these topics will follow.
Don't miss your opportunity to see this informative and important film by visiting www.fhff.org to register! There is no charge to watch the movie and participate in the Q&A.