Good News on Covid Testing
Free Home Kits Now Available for Those Who Qualify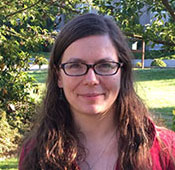 Dr. Gulla and Living Medical Arts PLLC wants the community to know that Labcorp is now offering testing that you can do in the comfort of your own home, without needing a doctors orders.
All you have to do is go online to this link and answer the questions to qualify for the test.
Labcorp will then send you a test kit. Just follow the instructions that are included with the kit to swab the inside of your nose. (It is no longer a deep nasal swab, but rather just inside the nostril.)
Thanks to the CARES Act, the testing is accessible at no charge, whether or not you have insurance.
Learn more about the CARES Act bill at this link.
Living Medical Arts is continuing to facilitate community testing and support. Our clinic is a multi-disciplinary clinic delivering naturopathic medicine, physical medicine and integrative care. Dr. Gulla has been serving the San Juans and other communities for ten years. Feel free to contact us at for information and care at: 360-472-0447, or DrGulla@LivingMedicalArts.com.