Help Wanted at the Library
San Juan Island Library District Assistant Director / Adult Services Manager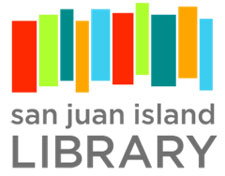 The San Juan Island Library District (www.sjlib.org) is seeking a highly capable, enthusiastic, creative, and customer service-orientated individual to develop, manage and implement library services for adults. The successful candidate will also assist the director with library administration.
Complete job description available at https://www.sjlib.org/employment/.
Requirements include an ALA-accredited MLS degree, two (2) years professional library experience, and two (2) years supervisory experience. Knowledge of and experience with website development and maintenance, public relations/marketing, staff management and training, reference services, and adult collections are also required.
This is a full-time position with starting salary of $62,700.00 and excellent benefits.
Submit cover letter, resumé and three professional references with contact information by email to lorton@sjlib.org, or mail (San Juan Island Library, Attn: Director, 1010 Guard St., Friday Harbor, WA 98250), or in person at the Library.
Applications must be received by 3:00 pm, Saturday, August 1st , 2020 for first consideration.
Applications received after this date may not necessarily be considered. Job is open until position is filled. Interviews may be scheduled as applications are received.