Help Wanted at the Library
Posted July 15, 2020 at 8:39 am by Tim Dustrude
San Juan Island Library Dis­trict Assis­tant Direc­tor / Adult Ser­vices Manager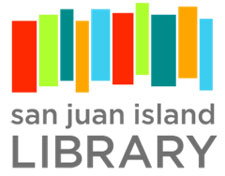 The San Juan Island Library Dis­trict (www.sjlib.org) is seek­ing a high­ly capa­ble, enthu­si­as­tic, cre­ative, and cus­tomer ser­vice-ori­en­tat­ed indi­vid­ual to devel­op, man­age and imple­ment library ser­vices for adults. The suc­cess­ful can­di­date will also assist the direc­tor with library administration.
Com­plete job descrip­tion avail­able at https://www.sjlib.org/employment/.
Require­ments include an ALA-accred­it­ed MLS degree, two (2) years pro­fes­sion­al library expe­ri­ence, and two (2) years super­vi­so­ry expe­ri­ence. Knowl­edge of and expe­ri­ence with web­site devel­op­ment and main­te­nance, pub­lic relations/marketing, staff man­age­ment and train­ing, ref­er­ence ser­vices, and adult col­lec­tions are also required.
This is a full-time posi­tion with start­ing salary of $62,700.00 and excel­lent benefits.
Sub­mit cov­er let­ter, resumé and three pro­fes­sion­al ref­er­ences with con­tact infor­ma­tion by email to lorton@sjlib.org, or mail (San Juan Island Library, Attn: Direc­tor, 1010 Guard St., Fri­day Har­bor, WA 98250), or in per­son at the Library.
Appli­ca­tions must be received by 3:00 pm, Sat­ur­day, August 1st , 2020 for first consideration.
Appli­ca­tions received after this date may not nec­es­sar­i­ly be con­sid­ered. Job is open until posi­tion is filled. Inter­views may be sched­uled as appli­ca­tions are received.
You can support the San Juan Update by doing business with our loyal advertisers, and by making a one-time contribution or a recurring donation.