In the Mailbag
Posted July 20, 2020 at 3:53 pm by Tim Dustrude
In the San Juan Update mail­bag this after­noon we have this let­ter from Tan­ja at the Land Bank…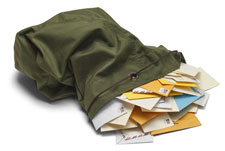 Hel­lo San Juan Update!
I've been post­ing our week­ly "nature notes" on our face­book and Insta­gram accounts since April, and today's post­ing fea­tures a pilot project to help the Island Mar­ble but­ter­fly thrive. I think it's a great project and I'm shar­ing the link with you in case you think your read­ers would appre­ci­ate it as well.
Wish­ing you a hap­py and healthy week ahead,
Tanja
http://sjclandbank.org/nature-notes-a-moveable-feast/
Tan­ja Williamson
Outreach/Volunteer Coordinator
San Juan Coun­ty Land Bank
You can support the San Juan Update by doing business with our loyal advertisers, and by making a one-time contribution or a recurring donation.