Letters
Today in the SJ Update Mailbag we have this letter from Gay Graham…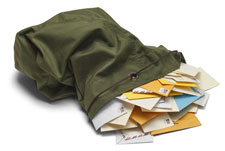 To the Editor:
Covid-19 has caused us to make any number of changes in the paths that we used to take. One of these can be forgetting to renew or not having the opportunity to support those organizations and causes that need our assistance. An organization that continues to need our support is the Women's Fund.
Yearly membership to the Women's Fund of the San Juan Island Community Foundation is generally renewed at the annual June luncheon. As with many wonderful fundraisers, it was canceled. This, however, does not cancel the ongoing needs the Women's Fund addresses.
Briefly, the Women's Fund was founded in 2003 and to-date has through its annual membership dues of $100 (along with other contributions) granted $236,975 to various organizations many of which you are familiar: Wolf Hollow, Family Umbrella Group, UWFH Labs, Joyce L. Sobel Family Resource Center, Island Stage Left, San Juan County Economic Council, Hospice, SJI Library, Whale Museum, FHES PTA, San Juan Community Home Trust, Food Bank, Band Family & Friends, and PADS for Parkinson's.
Two years ago, the Women's Fund honored its first recipient of the Joyce L. Sobel Achievement Award, Dr. Carolyn Haugen. The 2019 Fund members' honoree was Dr. Mariluz Villa. Two very deserving women of our island community.
None of this is doable without you. There are easy ways to renew. I hasten to add new members are always welcome! Renewals and new memberships may be made by sending a check of $100 to the San Juan Community Foundation with Women's Fund noted on the memo line, PO Box 1352; by calling the office at 360-378-1001; or via the website, www.sjicf.org.
Many thanks! We look forward to seeing you all soon!
Gay Graham,
Women's Fund Steering Committee member