Library Presents: Know Your Islanders Talk — Brady Ryan On Sea Salt
Posted July 28, 2020 at 5:02 am by Peggy Sue McRae
This Know Your islanders Talk will be avail­able via ZOOM on August 3, 2020 at 7:00 pm
Brady Ryan will be dis­cussing the sci­ence and prac­tice of sea salt pro­duc­tion along with some inter­est­ing things he has learned about run­ning a small business–San Juan Sea Salt–for the last nine years. Bring your curiosity!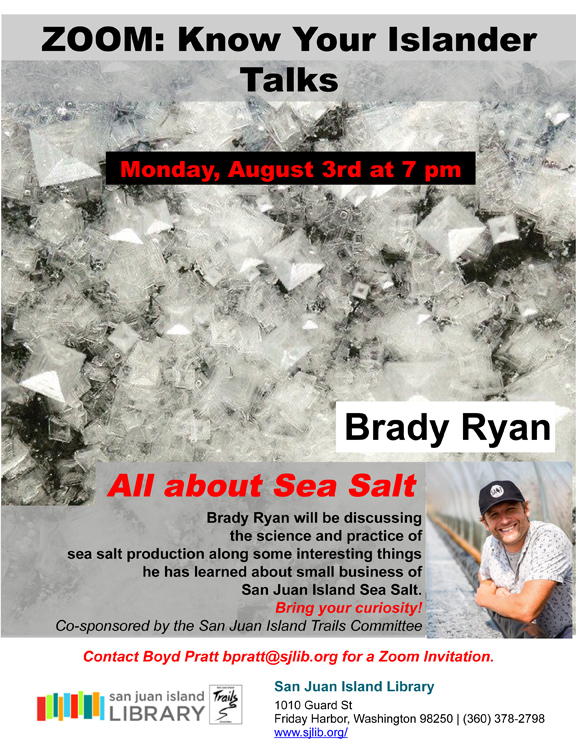 Join Zoom Meeting:
https://us02web.zoom.us/j/86088644174?pwd=QWlYVFlHbDJlZGpvR21EbmNWSmhEZz09
For more info con­tact Boyd Pratt, Adult Pro­grams Asso­ciate, San Juan Island Library 360.378.2798
You can support the San Juan Update by doing business with our loyal advertisers, and by making a one-time contribution or a recurring donation.