New Case on Orcas Island
Posted July 7, 2020 at 6:15 am by Tim Dustrude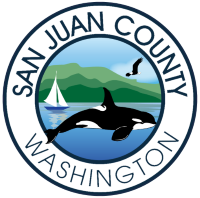 July 6, 2020: Over the week­end, the San Juan Coun­ty Health & Com­mu­ni­ty Ser­vice Depart­ment was noti­fied of a new pos­i­tive test result from a res­i­dent of Orcas Island.
The patient has been asymp­to­matic and was test­ed as part of a rou­tine med­ical screening.
The Coun­ty team has been active­ly inves­ti­gat­ing over the hol­i­day week­end, and close con­tacts of the patient have been noti­fied and are being tested.
Like all cas­es, this one should serve as a reminder to all of us to main­tain cau­tion and aware­ness about the risk of COVID transmission.
Over the 4th of July week­end, many island res­i­dents have engaged in social activ­i­ties with friends and fam­i­ly that may have been a bit more relaxed than at any point over the past months. Some of those friends and fam­i­ly may have been vis­it­ing from off-island. This uptick in activ­i­ty, along with increased vis­i­tor traf­fic sug­gests that the next week or two would be an espe­cial­ly good time to dial back our wider inter­ac­tions and take a mea­sure of poten­tial impacts from any recent relaxed atten­tion to social distancing.
As always, those indi­vid­u­als who are at high-risk from COVID should be espe­cial­ly care­ful and extreme­ly thought­ful about when and how they and oth­ers in their imme­di­ate house­hold choose to engage with the broad­er community.
You can support the San Juan Update by doing business with our loyal advertisers, and by making a one-time contribution or a recurring donation.